Jacoby Donner , PC Renews Lease for 15,434 SF at 1700 Market Street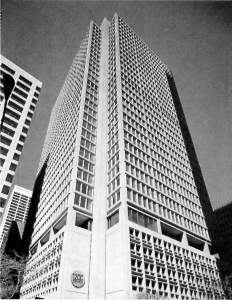 PHILADELPHIA, PA — PernaFrederick Commercial Real Estate has represented the law firm of Jacoby Donner, PC in the lease of approximately 15,434 square feet of class A office space on the 31st floor of 1700 Market Street here.
The brokerage team of Steve Perna, a principal of PernaFrederick, assisted by Joe Viturello, a vice president of the firm, brokered the long-term space contract for which no aggregate rental was disclosed.
George Cauffman, III, a senior vice president at CBRE, cooperated with PernaFrederick and represented 1700 Market Street Associates, the building owner, in finalizing the multi-year space contract.
Jacoby Donner established its offices at 1700 Market Street in 2007 and the renewal agreement will continue the law firm's presence in the 32-story, 841,000 square foot building to the beginning years of the next decade.
Jacoby Donner, P.C., is an 80 year-old firm with offices in Pennsylvania and New Jersey that U.S. News & World Report has ranked as a "Tier 1" law firm for Construction Law in Pennsylvania. The firm provides a broad range of legal services, including business and real estate law, litigation, association law, labor and employment law, business succession and wealth preservation planning.
Located at the southwest corner of 17th and Market Streets, 1700 Market includes a five-story, in building 735 space parking garage. It is also strategically positioned approximately two blocks West of City Hall and two blocks North of Rittenhouse Square.