PernaFrederick Brokers Two Leases for 10,415 SF Worth $2 Million
PHILADELPHIA, PA — PernaFrederick Commercial Real Estate has negotiated two office lease agreements for approximately 10,415 square feet of Center City space that have a combined aggregate rental exceeding $2 million.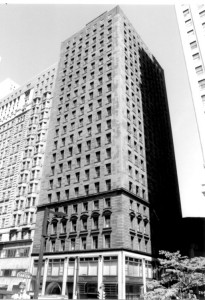 In the largest of the agreements, Joe Viturello, a vice president at PernaFrederick, represented ADR North American, L.P., the owner of the North American Building at 121 South Broad Street, in the extension of an existing lease for some 6,610 square feet, or the entire 7th floor, occupied by Philadelphia Center. According to Viturello, the aggregate rental of the lease extension exceeds $1.4 million.
The Philadelphia Center provides experiential education programs for undergraduate students that put the liberal arts mission into practice by integrating multidisciplinary seminars, comprehensive advising, and substantial internship opportunities in an urban environment.
In the second agreement, Joe Viturello and Mike Anderson at PernaFrederick, represented Spirit Cruises, LLC, the tenant, in the lease of some 3,805 square feet at 123-29 Chestnut Street.
Spirit Cruises operates The Spirit of Philadelphia that has been a popular getaway for numerous romantic couples, families, and groups of friends. With cruises that dock at numerous points all over the United States, the sightseeing and dining cruises offer entertainment and sightseeing in luxury and style.