PernaFrederick Arranges Two Office Leases for 8,305 SF in Center City
PHILADELPHIA, PA — PernaFrederick has represented two tenants in the lease of approximately 8,305 square feet of center city office space here.
In the largest of the agreements, Curalate, Inc., the world's leading marketing and analytics suite for the visual web, has expanded to an additional 6,805 square feet at 2401 Walnut Street.
The agreement was negotiated by Daniel Gummel of PernaFrederick and will expand the offices of Curalate to a total of approximately 10,718 square feet on the 5th floor at 2401 Walnut.
Michael Dolan, a broker with Stockton Real Estate Advisors, cooperated with PernaFrederick and represented 2401 Walnut L. P., a private real estate investment partnership that owns the building.  No aggregate rental was disclosed for the additional space.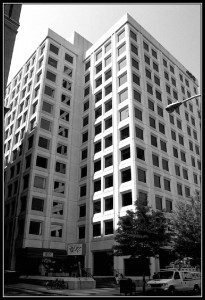 In the second agreement, Michael Anderson and Joe Viturello of PernaFrederick arranged for Lyquix, a marketing, advertising, Web design and development agency, to occupy some 1,500 square feet at 400 Market Street.  Lyqiux will soon move to the 3rd floor of 400 Market from its current offices at 620 Chestnut Street in Philadelphia.
According to Viturello, the aggregate rental of the lease with Kaiserman Company, the owner of 400 Market Street, exceeded $210,000.