PernaFrederick Represents Two Tenants in Lease of 8,342 SF
PHILADELPHIA, PA — Acting as the sole agent, PernaFrederick Commercial Real Estate has represented Biomeme, Inc., and UK US Tax Services in the expansion and relocation of each firm's downtown offices here to 1015 Chestnut Street and Two Penn Center.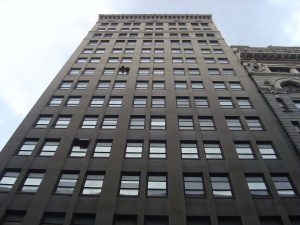 In the first agreement Dan Gummel of PernaFrederick represented Biomeme, Inc., in the lease of approximately 4,542 square feet on the 14th floor of 1015 Chestnut Street, a 15-story, 156,000 square foot building that is owned by PMC Property Group.   According to Gummel, the lease will commence this October and expand Biomeme offices that are presently situated at 20 North 3rd Street in old city.
Biomeme is a medical technology company offering a real-time PCR thermocycler that attaches to iPhone 5s and provides DNA diagnostics in addition to real-time disease surveillance. The system includes a docking station for real-time PCR, a mobile app to control the system and analyze results, as well as targeted test kits for preparing samples and identifying pathogens or diseases by their specific DNA or RNA signatures.
In the second agreement, Gummel represented UK US Tax Services in the lease of approximately 3,3818 square feet on the fifth floor of Two Penn Center, 1500 JFK Boulevard.  With offices in Pitman, NJ and the UK, this will be the firm's first office in Philadelphia.
Matt Frederick of PernaFrederick represented Crown Two Penn Center Associates, owner of the 500,000 square foot building that is across from Philadelphia City Hall Dilworth Plaza and Love Park.
Download PDF