PernaFrederick Brokers Three Lease Agreements for 9,432 SF with Aggregate Value of More Than $1.23 Million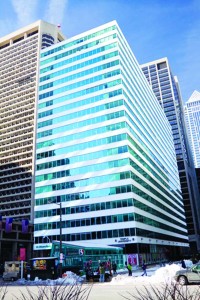 PHILADELPHIA, PA — PernaFrederick Commercial Real Estate has represented  three tenants in the negotiation of lease agreements for approximately 9,432 square feet of downtown office space that have a combined aggregate rental of $1.23 million.
In the largest of the agreements, Joe Viturello at PernaFrederick represented the law firm of O'Brien Rulis Bochicchio in the lease of approximately 5,182 square feet on the 15th floor of 1515 Market Street for the expansion of its offices in the 20-story, 500,000 square foot building.
The building owner, BRI1866 1515 Market, LLC, was represented in finalizing the lease by Alex Breitmayer, a broker with Jones Lang LaSalle.
At 1211 Chestnut Street Viturello and Michael Anderson represented the Philadelphia Center on Alcoholism (PCA) and other drug addictions, in finalizing a lease for 2,250 square feet that will provide for the relocation of the PCA from 1501 Cherry Street.
The building owner, 1211 Chestnut Realty Corporation, was represented in the lease negotiations by Eric Muller, a broker with SSH Realty.
In an expansion, Anderson represented The Peggy Browning Fund, which is moving to 2,000 square feet  on the 12th floor of the Land Title Building, 100 South Broad Street, from approximately 1,000 square feet the Fund currently occupies at 1528 Walnut Street.
Karl Schwemlein, a broker with M.S. Fox Realty, cooperated with PernaFrederick and represented the building owner, LTD Limited Partnership,  in finalizing the space contract.
Download PDF