Web Designer, Zivtech, to Move to 9,860 at One South Broad
PHILADELPHIA, PA — PernaFrederick Commercial Real Estate has represented  Zivtech, a web design and development company, in the negotiation of a long-term lease for approximately 9,860 square feet of class A office space at One South Broad Street.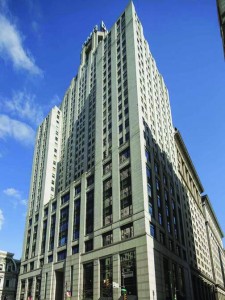 The multi-year agreement negotiated by Dan Gummel of PernaFrederick will more than double the size of Zivtech's center city offices.  Matt Guerrieri and Craig Scheuerle, brokers with Newmark Grubb Knight Frank (NGKF), cooperated with PernaFrederick and represented Broad One L.P., owner of the 465,000 square foot building.  No aggregate rental was disclosed for the lease.
According to Gummel, Zivtech presently occupies some 4,420 square feet at The Philadelphia Building, 1315 Walnut Street, and will move to the 10th floor of One South Broad in early June.  Zivtech was named one of the best places to work in 2015 by The Pennsylvania Department of Community and Economic Development and the Central Penn Business Journal.
Clients of the firm include entities engaged in healthcare, pharmaceuticals, education, publishing, government, startups, and non-profits.  Zivtech also partners with other industry leading design and development firms to create reliable websites and web applications for organizations worldwide.
Download PDF